Regional Director, Western US 2
(2017-2020)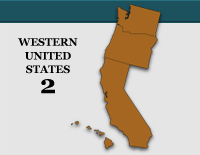 ---
California, Far West: American Samoa, Federated States (Guam, Marshall Islands, Micronesia, Northern Mariana Island, Palau Islands), Hawaii, Military AP: AFO/FPO, Oregon, Washington
---
Email

---
Western Region 2 Team Leaders:
California-Central: Christine Roberts
Email:

California-North: Hope Bjerke
Email:

California-South: Diana Ceja
Email:

California-South: Annette Kitagawa
Email:

Hawaii: Seanyelle Yagi
Email:

Oregon: Mark Freed
Email:

Oregon: Patty Sandoz
Email:

Washington: Tami Matsumoto
Email:


---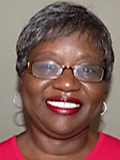 Kathlan Latimer
I am both delighted and proud to be a part of the NCSM Board of Directors as the Western Region 2 Director. Our region, which encompasses California, Oregon, Washington and Pacific islands, is large both geographically and in number of members, and our needs are many. There is much to be done to ensure that all of our students have access to the best mathematics education possible. Together we can make a difference, and NCSM can be our conduit. To that end, I look forward to meeting members within Region 2 and reaching out to prospective members to connect them with all of the resources and connections NCSM offers.
Years ago, after twenty-plus years in the classroom, I became a district-level elementary math strategy coach. The position was new with few guidelines. Readily available professional development opportunities that fit my specific needs were few. For the longest time, I did not consider NCSM as an organization to which I should belong. However, the late Kay Gilliland let me know that was not the case.NCSM was for teacher leaders, too. Attending my first NCSM conference I found support, networking opportunities and a wealth of resources that were exactly what I needed. I was glad I followed Kay's advice and guidance. NCSM is for everyone interested in improving student achievement. I value my membership.
2017 Annual Meeting, San Antonio, TX
View Full Calendar
Events Calendar for Western US 2